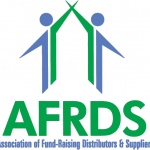 Fundraising with Claire's Gourmet is designed to be fun, easy, and profitable. By combining our streamlined fundraising process with delectable products that practically sell themselves, Claire's Gourmet has been helping elementary schools, middle schools, high schools, daycares, and organizations of all types reach their fundraising goals for over 45 years. Since 1969 we've offered our high-quality fundraising program from our headquarters in Baltimore, MD to organizations across the Mid-Atlantic, including Maryland, Washington, D.C., Virginia, Delaware, Pennsylvania, and New Jersey.
Our selection of gourmet desserts, pizza, popcorn, and other treats are handpicked to deliver exceptional quality and value. Because our products are higher quality than other fundraising items you're able to earn more money for your organization with less work. Best of all, the quality and value of our products are so strong, parents are eager to patronize your fundraiser year after year.
We provide the support you need from start to finish to reach your fundraising goals. Every fundraiser starts with expert consultation and guidance to help you maximize your profits. We customize a fundraising packet and other communication to meet the needs of your organization. With our online ordering system, you can extend the fundraising campaign so even family and friends from out of town can support your fundraiser, using a customized code at checkout to make certain your fundraiser is credited for the sale. Our online tallying system makes it easy and convenient to keep track of all items sold. In short, we've taken all the hassle out of fundraising and created a program that delivers results. We work hard so you don't have to.